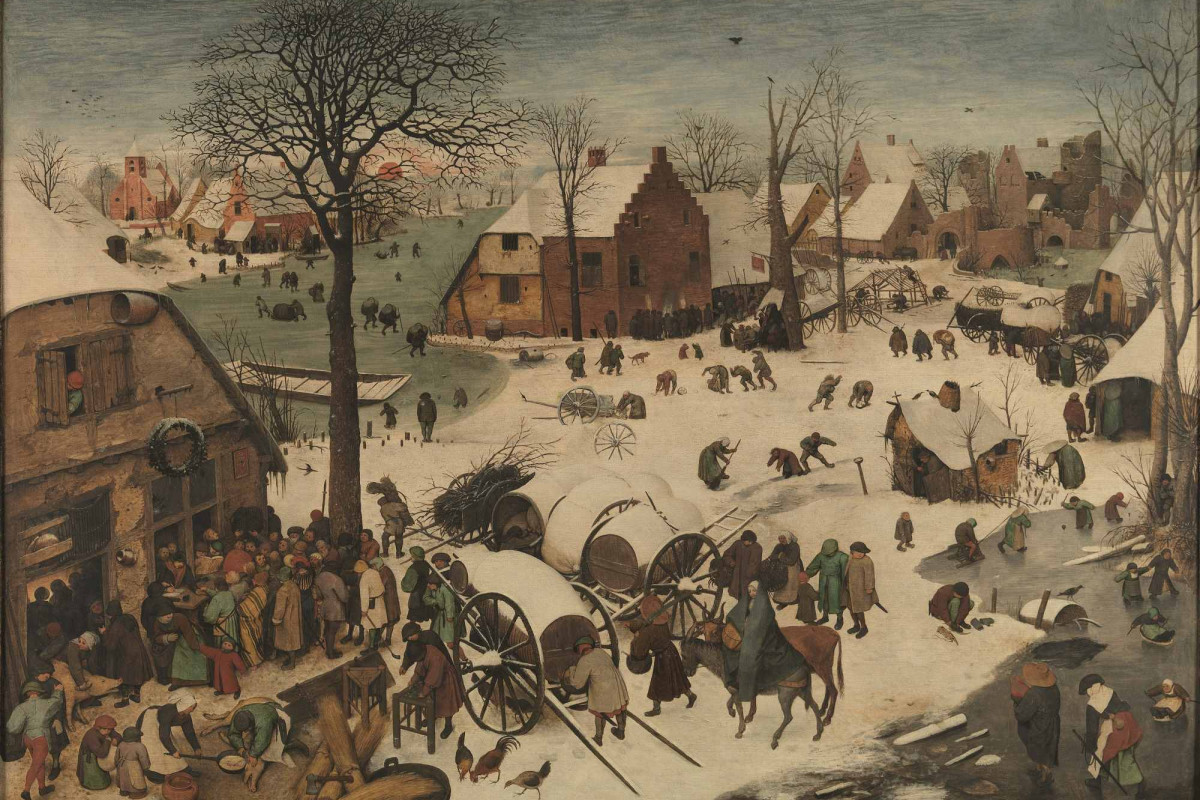 ©Royal Museums of Fine Arts Belgium, Brussels photo J. Geleyns - Ro scan
Pieter Bruegel the Elder (c. 1525-'30–1569) remains a mystery in many respects. His rich and complex oeuvre continues to intrigue as well. Bruegel was an inspired landscape painter and a splendid chronicler of life in his times, with a great sense of humour.
Pieter Bruegel, a brilliant enigma
He is the founding father of the Bruegel family of artists, with sons Pieter and Jan who were also respected artists, and was born in 1525. Or perhaps it was 1530, or somewhere in between. There are multiple theories regarding the place of his birth as well. Much remains unknown about the life of this Flemish Master. Ultimately, it doesn't matter. This painter, draughtsman, etcher and print designer's impressive oeuvre is what counts. And that speaks for itself.
There are Bruegel's majestic landscapes. Characteristic depictions of peasant life as it was then. Surreal scenes embellished with fantastical creatures. Portrayals of common human failings, often inspired with ironic humour. His inventive, lively and complex prints. Bruegel produced this versatile body of work in a relatively brief span of time. He did not live to be older than forty or so. Forty paintings of his have survived.
The Flemish Master took his last breath in Brussels. Although his masterpieces have travelled all over the world, the city remains his home. The Royal Museums of Fine Arts of Belgium (KMSKB) possess four of his masterpieces. Ninety rare prints and three drawings can be found in the collection of the Royal Library of Belgium (KBR). He is also associated with Antwerp, the city where he first became an artist. His masterpiece Dulle Griet and Twelve Proverbs series can still be admired at the Museum Mayer Van den Bergh.
Bruegel's perspective can be found in every corner of the world, but here, it is most sharply focused.
Bruegel in Flanders
Pieter Bruegel the Elder's home was in Flanders. While this brilliant master breathed his last in Brussels, he began his career in Antwerp. An important part of his oeuvre can still be found there. Discover Bruegel in Antwerp, Brussels and beyond.
© Museum Mayer van den Bergh, foto: KIK-IRPA